Get your Food Handler Certificate today!
Food Service Prep is driven by research, and offer an intuitive experience. We will respond promptly to your needs. Start on one device and finish on another. PC, smartphone, or tablet! Log in or Register Now!
Shop Courses
Features
We are committed to continuous improvement and to providing the highest quality learning experience for our customers. Our content is continuously evaluated to ensure our material is up-to date with the current policies, codes, and trends.
Easy to Complete
Simply register, purchase your course, and complete. All of our courses are structured in an easy to follow format.

Convenient
Take your course anytime, anywhere. Our website is available 24/7 for you to complete your course.

Bulk Discounts
Purchasing food handler courses for your employees? We offer discounts starting with purchases of just 5 courses.

Same Day Certificate
A copy of the certificate of completion will be emailed to you immediately upon completion of the course.
Free Reporting
For all courses requiring reporting to the governing board, we typically report your completed CE within 24 hours.
Satisfaction Guaranteed
We strive for excellence in customer service: if you are not 100% satisfied with our services, we will provide you with a refund.
About Us
Food Service Prep has the educational experience helping individuals pursue and achieve their goals. We have professionals with experience in your specific industry ready to answer any questions you may have about requirements and steps to completing our program.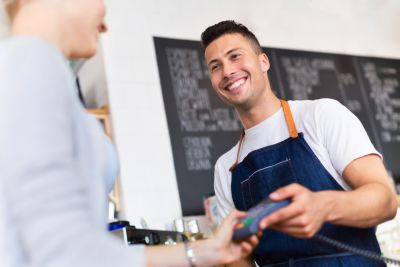 Our Mission
We are dedicated to ensuring the best learning experience for all of our customers. We want to help students achieve their goals and become fully certified in their career profession.
Our Quality
Our course content is created to immerse students in the subject matter. We always provide a certificate of completion immediately after finishing the course.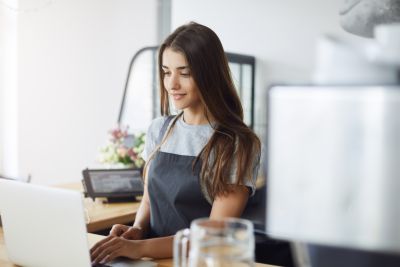 Our Courses
Students can take their training whenever it is convenient: while commuting to work, during a lunch break, or at home after work. Start on one device, finish on another.
Sign up
You can register with an email address and a password. We may ask for more information after you purchase a course.
Register Now
Contact Us
Got questions? We are here to help.
Call:
Having trouble or got a specific question for us? Located in the United States, we're here to help.
1-800-712-1707
Text:
You can now text directly with a customer service representative who can provide help around your busy schedule.
Send an SMS